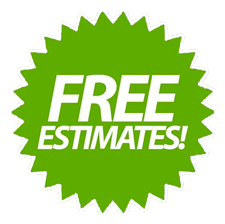 Harrisonburg Carpet Cleaning And Home Sanitation Lets You Love Your Home Again.
We are your choice for Harrisonburg carpet cleaning and home sanitation that fulfills our clients' desire for a healthy home free of organic growth. Made in Europe with care and love, our portable steam cleaner by Dupray is the new way to clean and sanitize anything inside your house. Using high temperatures and low-moisture, our superheated steam cleaner can clean, detail, degrease and disinfect all surfaces from floors to ceilings.
We Clean Almost Anything In Your Home:
Clean floors and carpets minimize the effects of allergies.

Get rid of stains, bedbugs, and allergens in your mattresses and upholstery.

Clean groute lines preserves your tile job for years to come.

Steam cleaning sanitizes windows, kitchens, toilets, and more!
Our Dupray Steam Cleaner Disinfects Your Home.
Our Dupray steam cleaner turns regular tap water into superheated low-moisture steam inside its stainless steel boiler. Steam is released on demand to help get rid of dirt, stains, bacteria, viruses, and mold from any surface or material. That dirt is then collected from the surface by a microfiber cloth attached to the steam cleaner or by a quick wipe with a cloth, depending on the application. Our machine heats up to 293 degrees Fahrenheit for instant elimination of bacteria, allergens, mold and viruses. Our superheated low-moisture steam is perfect for sanitizing mattresses, removing bed bugs, and killing dust mites.
Visit Dupray for more information on our steam cleaning process and for more products, blogs, and articles on steam cleaning. Visit Dupray Video for more videos on our products and services and get a free estimate on discuss carpet cleaning and home sanitation for a clean, comfortable home.