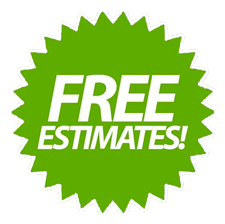 Our Harrisonburg Painting Contractors Bring Experience To The Job.
The painting contractors at Squeeky Clean provide high quality protective coatings. Whether it's the interior or exterior of your home that needs to be painted or an oil company that needs a petroleum tank re-coated, we're the experts in applying the proper protective coatings for your job.
Our Team's High Quality Application Results In Superior Finishes:
Interior Painting or Re-Painting Updates Your Home.

Exterior Painting or Re-Painting Adds Curb Appeal.

Interior Wood Floor Sanding, Staining and Refinishing Protects Your Flooring For Long Lasting Durability.

Concrete Staining, Sealing, or Protective Coatings Adds Longevity To Your Property.

Big tank cleaning, preparation and protective coatings from professional painting contractors preserves your investment.