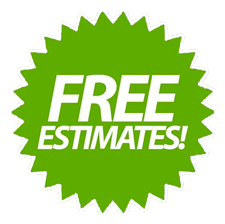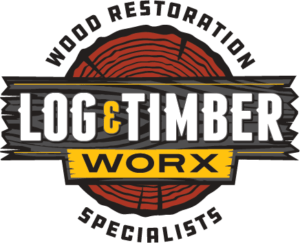 Log Home Maintenance And Chinking With Log & Timber Worx.
We offer chinking and log home maitenance in Virginia and the surrounding states. Whether you own an antique log home or are building a brand new log home, it is critical that you partner with a professional dedicated to your logs' preservation. Log homes require annual maintenance to keep them protected and looking great. The team at Squeeky Clean preserves and restores new or existing log homes under the name Log & Timber Worx.
Log & Timber Worx Log Home Restoration Includes:
Safe & Effective Cleaning

Safe and effective low pressure cleaning kills and removes organic growth, iron oxide staining from staples and nails, and prevents and/or corrects UV weathering that occurs from exposure to the sun.

Pest Prevention

We prevent the infestation of wood boring insects like termites, powder post beetles, and carpenter bees through the regular application of additives and/or treatments designed to protect your wood from these harmful pests.

Sanding/Finish Removal

We safely remove old or failed finishes from your existing log structure, leaving you with a beautiful palette to start fresh.

Staining/Sealing

We help protect your home by applying a variety of stains and finishes to highlight the beauty of your wood and protect it for years to come. Whether it's oil-based or water-based, interior or exterior, we provide real solutions to the problems facing log homeowners today.

Caulking & Chinking

We provide caulking and chinking for both new construction and remodeling/repair work.  We work with both mortar and urethane-based chinking solutions.

Planning and Budgeting for future maintenance

We work with you to create a customized log home preservation plan to make sure you never have to worry about your log home's condition again. Ready to get started with chinking and log home restoration from Log & TimberWorx?
Check Out Log & Timber Worx Log Home Restoration Work: