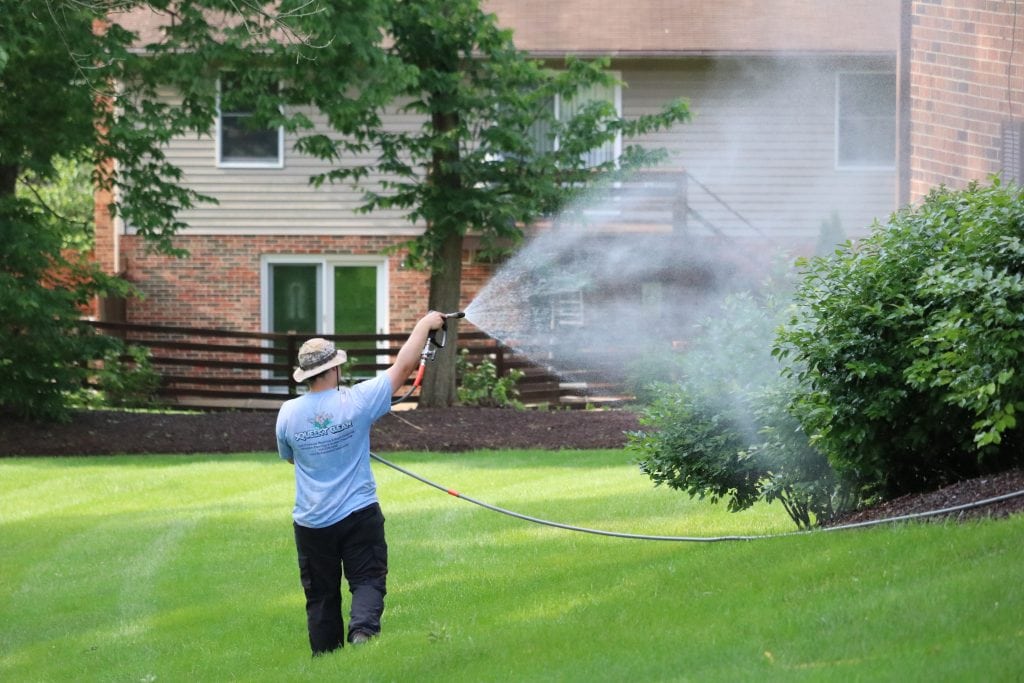 Pressure Washing 101: With or Without Soap?
Pressure Washing 101: With Or Without Soap?
Most people would agree that hand washing without soap is not a good idea.  The same principle holds true for pressure washing your home. Whether it's your hands or your home, washing without soap takes longer to scrub away stains, requires water delivered at a higher pressure and only removes the surface dirt. Your hands or your home may look clean, but germs and bacteria will remain.  You don't wash your hands without soap, don't pressure wash your home without it either!
Using Soap Means Less Pressure and Less Damage To Your Home.
Low pressure washing reduces the chances of damaging your home's exterior.  If the stream of water is too strong, it can damage stucco, masonry, wood and vinyl siding and can also penetrate into your home's structure.  Pressure washing with high pressure also routinely damages window screens, decks and exterior lighting. Soft pressure washing eliminates the potential for that damage.  Along with appropriate soaps, our soft wash technique delivers friendly and appropriate pressure to your exterior.  
Save Money with a Longer Lasting Pressure Wash.
Did you ever have organic growth such as green algae, mildew and black spots pressure washed from your house only to have it return soon after?  Our eco-friendly soaps contain mildewcides, surfactants and rinsing agents which kill bacteria at a molecular level. Our expert pressure washing team  knows the appropriate soaps to use for the very best results.  Soaps loosen those ugly stains and disinfect your surface areas during our soft pressure washing process.  The siding on your house will remain clean and look that way longer due to the fact that mold and mildew will have to start the process of growing again from scratch.
We Protect Your Landscaping With Eco-Friendly Soaps & Processes
You work hard to get your yard looking great!  We take extra care to help you keep it that way while pressure washing your home.  Our process starts out by wetting down all of the plants and shrubs surrounding your home.  We soap your home using our eco-friendly detergents, rinse it with pure water and then once again rinse your landscaping to make sure no residue from our soap remains.