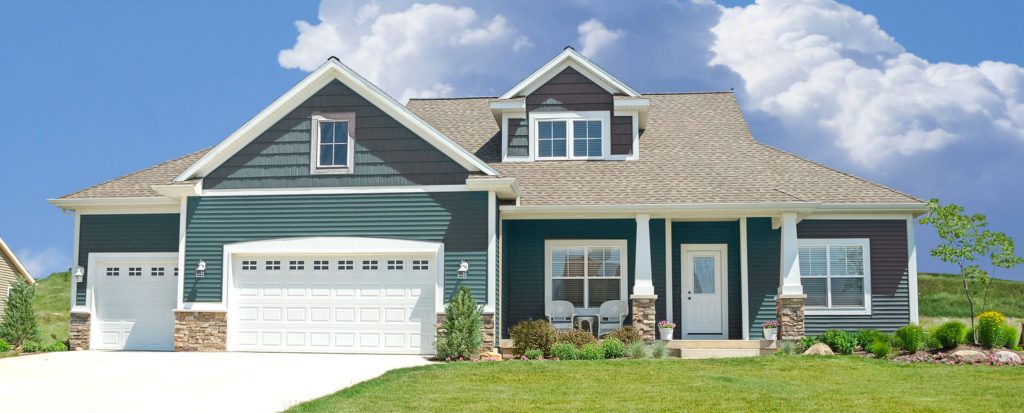 Stories from Happy Homes: House Washing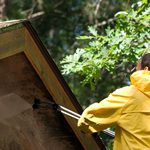 Our client loved coming home after a long day. But they didn't love that their siding had taken on a life of its own. It wasn't inspiring – and it was taking a toll on the "home sweet home" mentality.
Step One: Taking a stand for siding
Property wear and tear happens. But when it's on your siding, the impact is so obvious. And it can drag the rest of your home down with it. We were up against:
Mold: A swathe of dark stains were stretched across the siding, the result of mold growth. Our clients didn't like the appearance, but they were also worried about a mold infestation heading into their interior.
Algae: In shaded areas, the siding also had a green, filmy layer caused my algae buildup. It was an eyesore all around.
Dirt: General exposure to the elements had taken its toll and had given the exterior a dull appearance.
Step 2: Investing in curb appeal
So, our clients' siding needed help. But it wasn't a lost cause. We applied our professional house washing solution to bring the "just like new" impact back to their property – and to make them feel proud when they pulled into the driveway at the end of a long day. Our service included:
Soft washing:

This essential cleaning approach delivers a deep clean – but it doesn't use high pressures that could damage your siding.
Special cleaners: The clients' siding had many different types of buildup. We used a unique blend of cleaning products to remove everything from dirt to mold to dust to algae.
Attention to detail: Siding has plenty of nooks and crannies, but our dedicated technicians left no stone unturned

.
With a house washing service from Squeeky Clean, our clients' exterior was a reflection of everything they loved in their property – and shouted loud and clear that it was a great place to call home.
Time to bring curb appeal back to your property? Squeeky Clean can help. Our house washing service will make every inch of your siding shine!