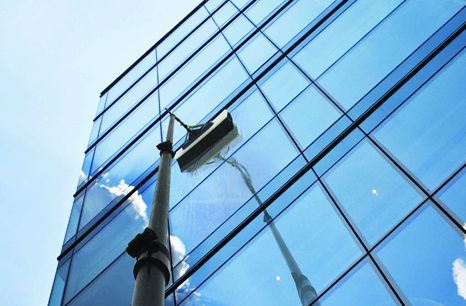 The Key to Great Window Cleaning
Love your windows? We get it – they should be a highlight of any property!
But if your windows aren't clean, they don't just not benefit your property. In fact, they actively bring it down.
That's where professional window cleaning comes into play. And this process involves a few essential steps that will make every pane shine.
When "Professional" Matters
There are some property maintenance measures that you can easily turn into a DIY project. And there are some that are best left to the experts. Window cleaning falls into that category. With the support of our professionals, you can count on a completely safe service that gets it right the first time. We utilize:
Safety measures
Every member of our team comes with advanced safety training and equipment
Purified water
This ensures that your windows don't have any mineral buildup post-service
Advanced technology
Our window cleaning equipment was designed to deliver long-lasting results
With the added benefit of our streak-free guarantee, there's never a question that your windows are prepared for long-term success. In fact, it's a promise. With our complete cleaning service, your panes will always bring the best to your property – and they'll do it inside and out!